XXIII Convention 2016
From April 29 to May 1.
SEK partners can participate in designing the official poster for this convention.
More information:
FINAL POSTER CONTEST RULES SEK 2016 CONVENTION
VOTING FOR THE POSTER CONTEST
Author:
Gersom Monerris

Fotografía:
Gersom Monerris
---
Online Information Bulletin - Bilbao 2016 -
Details, plans, activity recommendations, hotels, menus, etc.
You can view or download it here: - TRASLATION PENDING -
---
ANDROID app for XXIII SEK Convention<
Capture the image with your Android phone or click to download.
You can access the results as soon as known, online map, city information, hotels, convention bulletin, etc.
ONLY SPANISH VERSION AVAILABLE. Pictures, map and some sections needs data connection.
---
ANNEX - General rules XXIII Convention
You can view or download here: General Rules XXIII Convention
---
Transport discounts for XXIII SEK Convention
Not necessary to be member, any convention attendees and their companions.
Only national transport, thanks to our partner: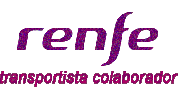 RENFE: 30% discount.
On the conditions of this offer are no further discount applies except for the large family. Discounts will apply on all trains and classes, national tour, about prices Flexi Base Rate General. Two days before the convention until two days after the closing ceremony.
In order to have the discount send an e-mail with the details of those attending the convention who are interested in using Renfe as transport: mail for requesting Renfe discount bond where once checked the data will be forwarded Discount Bond with its certificate.
Once printed, it must be presented must be filed at any of the authorized outlets (stations, and travel agencies) as a general rule, 90 days in advance. Online (www.renfe.com) in the discount rate should be marked "Meetings & Events" and enter the authorization number will be provided by e-mail.
The passenger must show the printed Travel Authorization both access control or the Auditor / Supervisor train when prompted.

---
Registration and delivery
Fish for tenders should be at the convention before 19 pm on Friday, April 29. pairs, trios (1 male and 2 females), inverse trios (one female and 2 males) and breeding groups (3 couples or 2 trios) are supported.
We recommend pre-register killifish previously indicating the name of breeder, partnership, species and populations.
Convention organizing group has decided in an assembly to extend the deadline for receipt REGISTERED FISHES until Saturday April 30 at 10:00.
Pre registration of fish contact
---

Grupo organizador convención 2016
e-mail: sek2016@killis.es
Fish sending and reception
Clearly indicate that they are for the SEK's convention
---
AQUAMAIL
Amaia, 21
48930 Las Arenas – Getxo
España
3 prizes per group and one prize in each group the best breeding group are granted.
All fish will become the property of the SEK and auctioned publicly, on Sunday May 1.
---
SEK Photography Contest - Bilbao 2016 -
Photographs that reflect the activities and everything related to the world of killifish. The deadline for submission of works will be open until 03/04/2016. You can enter this contest anyone over age and belonging to an association killífila, presenting up to three photographs, unsigned author's name or any identification.

They should be sent to: sek2016@killis.es
Photo size will be 20x30 cm, color, horizontal and vertical, in digital format. The maximum size of each file is 5 MB. a minimum digital resolution of 300 dpi and RGB mode is recommended. The images must be original and exclusive to the author and have not been awarded any photographic competition, besides being free of third party rights they can claim. photomontages or photographs digitally retouched (apart from the typical developing) will not be accepted.
The photos will be printed by the organization. The photographs will become the property of the SEK, which all rights to use, reproduction, display or distribution mentioning the author of the work will be reserved.
Photos should be sent by e-mail with an attached text file:
- Title of each work associated with the corresponding file name.
- Brief explanation of the work. Interesting to note if the work is vertical or horizontal and any information you provide the correct exposure of the same.
- About the author: name, association, country and email address.
It will be awarded the best exposure photography.
---
Convention Program - BILBAO 2016 -
FRIDAY, APRIL 29
11:00 Opening of the XXIII SEK Convention & killifish exhibition
11:00 Various activities & trips
19:00 Closure of the killifish reception for the competition
20:00 Closure of the exhibition room
20:30 Boat trip with dinner based on "pintxos", through the Bilbao River
(Mandatory pre-registration before April 17. Price, with dinner included: 20 €)
SATURDAY, APRIL 30
10:00 Opening of the exhibition
10:00 Judgment of killifish for the competition
12:00 SEK Members' General Meeting
17:00 Conference-projection: "Lampeyes - An aquarium full of life", by Ralph Bayer
(President of the DKG), with simultaneous translation
20:00 Exhibition closure
20:30 Departure by bus to tour way to dinner
22:00 Celebratory dinner and awards ceremony: El Leon Restaurant - Bilbao
(Mandatory pre-registration before April 17. Price, with bus tour included: 30 €)
All day long:
Killifish exhibition at the exhibition hall
Little market of killifish related products
Guided visits at the "Museo Marítimo Ría de Bilbao", on demand
SUNDAY, MAY 1
08:00 Dismantling of the XXIII Convention and bottling of the exhibited killifish
10:00 Auction of all the exhibited killifish
13:30 Closure of the XXIII Convention and "txakoli & pintxos" (courtesy of SEK)
for all the Convention attendants
Location of the convention:
Bilbao River Maritime Museum: Muelle Ramón de la Sota, 1. 48013 Bilbao (Bizkaia)
Phone: 946085500 - Website: www.museomaritimobilbao.eus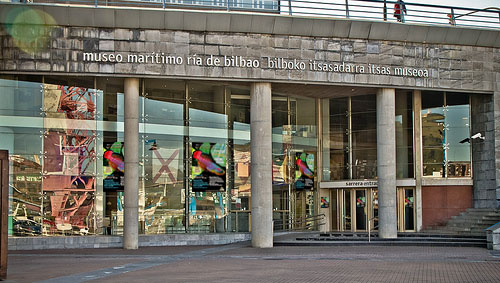 Click on the image to view in Google Maps
GPS coordinates: 43.266316, -2.946214
We count on you!
Thanks to
---
---